Full Description
Unpacking Planet is a Discussion Guide for the board game, Planet©. This Guide inlcudes OVER 30 unique questions ranging from personal opinions, strategy, and game design.
A Game Schooler Discussion Guide© is a list of questions to help facilitators explore the game with their students and strengthen the skills learned during play. These are conversation starters for growth and development as gamers and humans.
Required Game
Note: This Game Schooler product requires the following game to fully implement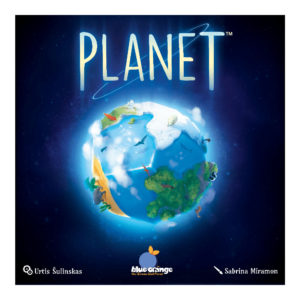 Planet
The spark of life is about to jump from your hands to spread out in the world. Deploy your mountain ranges and your deserts, spread out your oceans and your glaciers. Handle wisely your continents to form environments suitable for the apparition of animal life and maybe you'll manage to create the most densely populated planet! In Planet, each player receives a planet core without anything on it. Each turn, players choose a tile with mountain/ice/forest/desert on it and place it on the planet. Then the player who fulfills the most conditions for the appearance of certain animals gains its card.
Learn More About This Game
This product is compatible with Planet by Blue Orange. This is NOT an Official Blue Orange product/project. This is a non-licensed product and all trademarks and copyrights are properties of their respective owners.