Full Description
In 2017, the board game Azul© became an international phenomenon, garnering mass-market success and accumulating multiple "Game of the Year" awards. German game designer Michael Kiesling was inspired by the buildings in Portugal while creating his unique tile game.
This Game Schooler Subject-Builder© explores the history behind the one of the oldest countries in Europe. Students uncover the story of azulejos and how the tiles became distinctly Portuguese, and explore contemporary Portuguese culture.
Required Game
Note: This Game Schooler product requires the following game to fully implement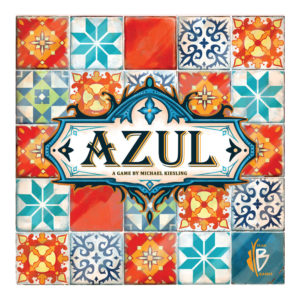 Azul
Introduced by the Moors, azulejos (originally white and blue ceramic tiles) were fully embraced by the Portuguese when their king Manuel I, on a visit to the Alhambra palace in Southern Spain, was mesmerized by the stunning beauty of the Moorish decorative tiles. The king, awestruck by the interior beauty of the Alhambra, immediately ordered that his own palace in Portugal be decorated with similar wall tiles. As a tile-laying artist, you have been challenged to embellish the walls of the Royal Palace of Evora. In the game Azul, players take turns drafting colored tiles from suppliers to their player board. Later in the round, players score points based on how they've placed their tiles to decorate the palace. Extra points are scored for specific patterns and completing sets; wasted supplies harm the player's score. The player with the most points at the end of the game wins
Learn More About This Game
This product is compatible with Azul by Plan B Games. This is NOT an Official Plan B Games product/project. This is a non-licensed product and all trademarks and copyrights are properties of their respective owners.