Full Description
What do you know about trains? Did you know that not all railcars are the same? In this Game Schooler Skill-Builder©, students are going to investigate the different railcars featured in Ticket To Ride©.
This Skill-Builder is an introductory mini-unit for the Industrial Revolution.
Required Game
Note: This Game Schooler product requires the following game to fully implement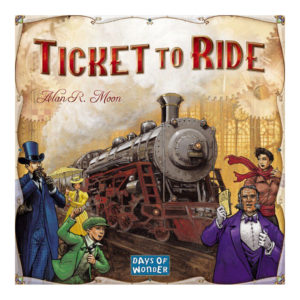 Ticket to Ride
Ticket to Ride is a cross-country train adventure in which players collect and play matching train cards to claim railway routes connecting cities throughout North America. The longer the routes, the more points they earn. Additional points come to those who can fulfill their Destination Tickets by connecting two distant cities, and to the player who builds the longest continuous railway.
Learn More About This Game
This product is compatible with Ticket to Ride by Days of Wonder. This is NOT an Official Days of Wonder product/project. This is a non-licensed product and all trademarks and copyrights are properties of their respective owners.