Full Description
Catan© is an award-winning and renowned board game with over 20 million copies sold. For many enthusiasts, Catan© is the modern tabletop game that sparked curiosity, passion, and an interest in the hobby. This Game Schooler Skill-Builder© takes a behind the scenes look at one of the most popular board games of all-time and provides students with tools to understand basic probability and in-game strategy.
Probability is a concept many 7th grade math teachers introduce through games, which algebra teachers have to reinforce and often reteach later. The aim of this Skill-Builder is to create a memorable and engaging method for introducing and reteaching probability. After completing the project, gamers improve their understanding of probability to assist them when making decisions involving dice, strategy, and games of chance.
Required Game
Note: This Game Schooler product requires the following game to fully implement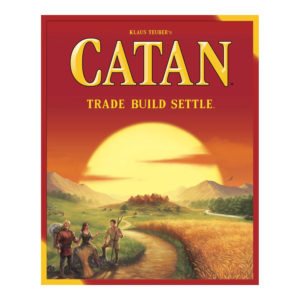 Catan
The women and men of your expedition build the first two settlements. Fortunately, the land is rich in natural resources. You build roads and new settlements that eventually become cities. Will you succeed in gaining supremacy on Catan? Barter trade dominates the scene. Some resources you have in abundance, other resources are scarce. Ore for wool, brick for lumber - you trade according to what is needed for your current building projects. Proceed strategically! If you found your settlements in the right places and skillfully trade your resources, then the odds will be in your favor. But your opponents are smart too.
Learn More About This Game
This product is compatible with Catan by Catan Studios. This is NOT an Official Catan Studios product/project. This is a non-licensed product and all trademarks and copyrights are properties of their respective owners.