Full Description
Disney Villainous™ is a family board game with a heavy dose of strategy. This Skill-Builder approaches learning and recall from a unique and engaging perspective. After completing this Skill-Builder, gamers will have a personalized guide to help them make this complex game more enjoyable.
How do children learn? And how do children know they learned? This Skill-Builder tackles those important and often overlooked questions. Each character in Disney Villainous™ plays differently and has different objectives for winning. By studying these characters, this Skill-Builder simulates activities required in the professional world. Can someone take information, learn it, and execute actions based off what they've just comprehended?
Required Game
Note: This Game Schooler product requires the following game to fully implement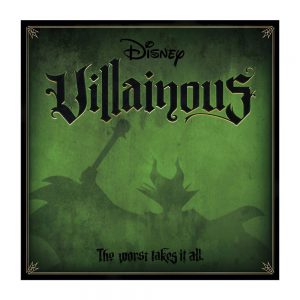 Disney Villainous™
In this epic contest of sinister power, take on the role of a Disney Villain and strive to achieve your own devious objective. Discover your character's unique abilities and winning strategy while dealing twists of fate to thwart your opponents' schemes. Find out who will triumph over the forces of good and win it all!
Learn More About This Game
This product is compatible with Disney Villainous™ by Ravensburger. This is NOT an Official Ravensburger product/project. This is a non-licensed product and all trademarks and copyrights are properties of their respective owners.