Full Description
Before playing your next game of New York Slice, consider uncovering the history of pizza. The origin of pizza is a fascinating tale of economics, marketing, and business. From humble beginnings, pizza has risen to become as American as apple pie, and this story of evolution is full of teachable moments.
In this Subject-Builder, students learn how flatbread transformed into pizza during tough economic times, how pizza made its way to America, how various regions throughout the United States put their unique spin on the dish, and how entrepreneurs and franchises introduced this food to a wider audience.
After completing this Subject-Builder, your student will have a greater understanding of the world in which New York Slice takes place and how it came to be.
Required Game
Note: This Game Schooler product requires the following game to fully implement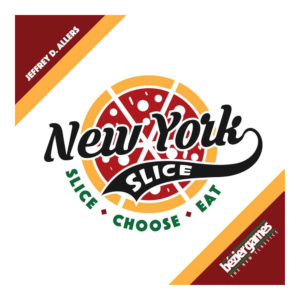 New York Slice
You've just been given a shot at being the head chef at the prestigious New York Slice pizza parlor. Join up to 5 fellow pizza chef wannabes to make the most amazing pizzas...one slice at a time! In this unique game, each player slices pizzas into portions, giving your opponents first choice, with you getting the leftovers. Do you eat those slices now or build up your pizza collection for end game points? There are all sorts of delicious pizza to work with, from Veggie to Hawaiian to Meat Lover's! Massive amounts of pizza isn't tempting enough for you? Then how about some daily specials that add different end game scoring or special actions you can take during the game!
Learn More About This Game
This product is compatible with New York Slice by Bezier Games. This is NOT an Official Bezier Games product/project. This is a non-licensed product and all trademarks and copyrights are properties of their respective owners.