Full Description
Meeting About Monsters is a Discussion Guide for the board game, Horrified: Universal Monsters©. This Guide inlcudes OVER 75 unique questions ranging from personal opinions, strategy, and game design.
A Game Schooler Discussion Guide© is a list of questions to help facilitators explore the game with their students and strengthen the skills learned during play. These are conversation starters for growth and development as gamers and humans.
Required Game
Note: This Game Schooler product requires the following game to fully implement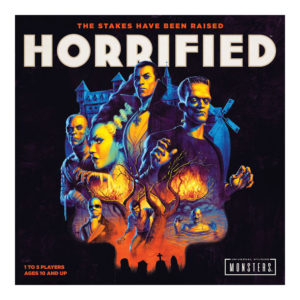 Horrified: Universal Monsters™
A city screams in terror! A cooperative game against the world's most famous monsters. The village is under attack! Dracula, The Mummy, Frankenstein's Monster, his Bride, and more are on the rampage, and your team of heroes must defeat them. Each monster offers an entirely unique challenge, and players can adjust the difficulty by playing against a new group of adversaries every game! Overcome them all before the horror overwhelms you!
Learn More About This Game
This product is compatible with Horrified: Universal Monsters™ by Ravensburger. This is NOT an Official Ravensburger product/project. This is a non-licensed product and all trademarks and copyrights are properties of their respective owners.