Full Description
It's all about location! Our gamers will study the various locations included in the Marvel United© board game. Students search for thematic correlations between the type of location and its function and abilities. To complete the project, students create their own location for their next game of Marvel United©. They must thematically justify the decisions made during the creation process, and review how well their new location worked in the game.
Required Game
Note: This Game Schooler product requires the following game to fully implement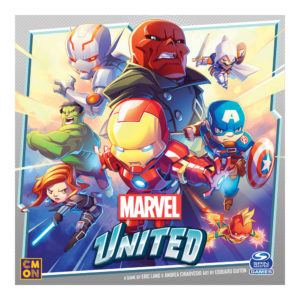 Marvel United
Marvel United is a fast-paced, cooperative game where players take control of Marvel Super Heroes and band together to thwart the master plans of the most dangerous Villains in the Universe. Marvel United is visually stunning with gameplay that challenges you and your friends. Supervillains are sowing discord, seizing power, and crushing ordinary people—seemingly unopposed. But where powerful villains rise, so too do mighty heroes! They'll travel the world, protecting the innocent, facing down threats, and confronting these villains, once and for all. Only by standing united will you have any chance of victory! The fate of the world is in your hands!
Learn More About This Game
This product is compatible with Marvel United by Spinmaster. This is NOT an Official Spinmaster product/project. This is a non-licensed product and all trademarks and copyrights are properties of their respective owners.